On top of the world
Friday, March 15, 2013 | Posted in Inspiration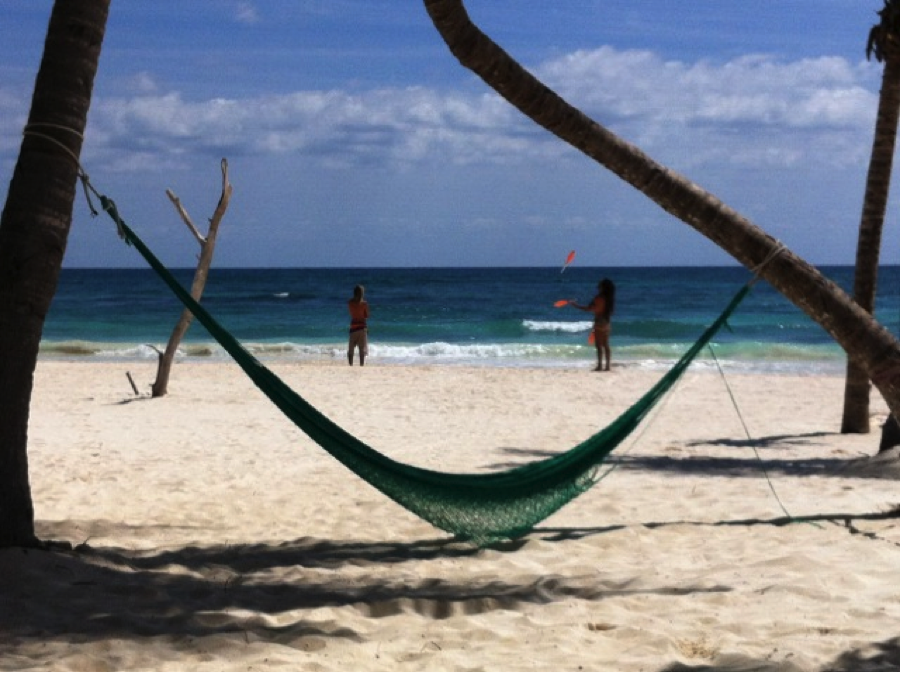 Returning from a back-to-back yoga retreat and family vacation leaves me ready to take on the world.
I ask you – and myself – why don't we take time for ourselves more regularly? We all are lucky enough to be struggling to manage very abundant lives that, in themselves, can become stressful because of their very abundance and multi-faceted nature.
I took a week in Tulum, Mexico, to rejoin my favourite yogis – Patricia and Surya from Rolling Meadows – for a yoga and meditation retreat. It had been five years since my last extended retreat and this was long overdue. For those who haven't visited Tulum, a couple of hours south of Cancun, you should know that this is one of the most fabulous beaches in the world. Stretching between the ancient Mayan ruins of Tulum and the Sian Ka'an Biosphere, it is a somewhat 'off-the-grid' experience. Many of the 'resorts' in the area have only occasional power and few are equipped with the bells and whistles of typical tourist destinations. Rather, you have largely empty, pristine beaches, wildlife, a laid-back attitude, and many engaging vistas. One day I enjoyed watching a Cirque du Soleil performer (camping in Tulum for the season) practice his juggling and gymnastics on the beach before he stripped down to cool off in the waves.
The yoga, meditation, journaling and remarkable Janzu water massage, coupled with the natural beauty and local, largely vegetarian cuisine, hit the right combination of indulgence and introspection. I came away refreshed and invigorated. I planned out both life and business strategy, and determined what needed to be done to achieve my goals – all of which are framed by a deep respect and caring for the connections we have across all aspects of our lives.  As the Dalai Lama shares:
"As life is valuable it is important to do something meaningful with it right now, since, by its very nature, it is also transient."
The transition to a five-star resort to join my family seemed relatively effortless after the work of the retreat. And, when the inevitable drama unfolded from time to time, I simply breathed deeply and sought clarity!